Talent Consulting Helps Organizations Re Strategize & Realign Workforce For A More Sustainable Growth
The current workforce demand landscape continues to change rapidly, getting more competitive with the passage of time. That's why it is critical to ensure your organization has recruitment, selection, and hiring approaches that identify and fulfill the organization's continuously changing business needs and goals. Our Talent Consulting solution helps organizations looking to take their HR strategies and functionalities to the next level.
What is Talent Consulting?
Talent consulting is a systematic approach involving strategic talent consultations between organizations and HR leaders. TalentAssist supports organizations by reviewing existing recruitment processes and then developing a recruiting, selection, and hiring approach that identifies and fulfills the organization's short and long-term needs and goals.
Our Areas Of Focus
Talent Strategy & Workforce Planning
We conduct in-depth discussions with our clients to understand and design a blueprint which will address the demands of the present and the future,
Candidate Sourcing
Relying on proactive new technologies, social networks, and our nationwide contacts, we identify and uncover the best candidates with the right skillsets and experience.
Metrics Based Decision Making Process
We collect and break up intelligent data to deduce inferences which help us refine and re-strategize our approach for getting the best results.
Employee Retention & Engagement
Our team's primary objective is to intelligently identify, engage and recruit candidates from the U.S. & Canada who can actively contribute in the long run.
Recruitment Technology
Our RPO process is powered by cutting-edge technologies which empower our team to take intelligent decisions thus ensuring speedy and accurate results.
Employer Branding
Apart from recruiting the best resources for your organization, we help organizations in creating a rich employer branding experience critical to attracting exciting talents.
---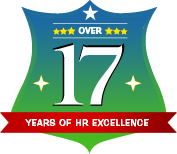 Since 1999, we have been helping organizations across the United States and Canada to effectively design and implement results-oriented recruiting strategies and approaches to boost their productivity and bottom line. Organizations especially small businesses love working with us because of our innovative approach, cost-effectiveness, responsiveness and proven track records.