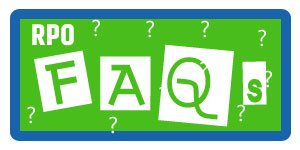 Here's a comprehensive list of FAQs to answer all your queries about Recruitment Process Outsourcing. Please navigate by clicking on the plus (+) sign. For further queries, please feel free to write to us.
What's The Difference Between A Headhunter Or Recruiting Agency And A RPO Provider?
Isn't It Cheaper To Build An Internal Recruitment Team Instead Of Adopting RPO?
Why RPO Is Better Than A Corporate Or Contract Recruiter?
If We Outsource All Or Part Of Our Recruitment Process, Aren't We Effectively Losing Control Of A Core Strategic Activity Of The Business?
Will The RPO Solutions Replace Any Of Our Current Staff?
What Does A Typical RPO Fee Structure Look Like?
Does RPO Guarantee Cost Savings?
Do You Have Experience Of Recruiting In My Industry?
What Number Of Annual Hires Would Warrant Engaging An RPO?