Thank you for your interest in discussing about how our RPO solutions can help your organization.
Write to our RPO leaders to learn more about how our custom RPO solutions can empower your organization. Alternatively, you may also request a call back.
Are you a job seeker?
Join our talent network to let us help you pursue new career opportunities!
Benefit of partnering with us:
Reduce Hiring Cost
Improve Candidate Quality
Shorten Time-to-Hire
Drive Employer Branding
Free Up Internal Staff
Lower Agency Usage
Our Registered Office Address
2180 Third Street, Ste 1
White Bear Lake
Minnesota 55110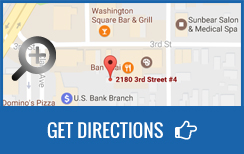 Our Phone Numbers
Toll Free: 1-800-259-8965
Landline: (651) 429-1131
(Monday – Friday, 8AM – 5PM CST)
Our Email Address
Get Strategically Aligned Custom RPO Solutions to Boost your Recruitment ROI
About TalentAssist
Since 1999, TalentAssist has been helping businesses maximize their staffing and recruiting potential, empower decision-making process with analytics, streamline HR process and propel business growth.
TalentAssist is part of the Instigate Inc, family of innovative talent acquisition solutions.
Areas Of Expertise
MANUFACTURING
LOGISTICS
BUSINESS SERVICES
CONSTRUCTION
RETAIL
HOSPITALITY
Contact Us
CALL US
Toll Free: 1-800-259-8965
Landline: (651) 429-1131
(Mon – Fri, 8AM – 5PM CST)
EMAIL US
VISIT US