Reduce Time-to-Hire, Drive Quality of Hire (QoH), Free up Internal Staff
We've Been Solving complex #RecruitmentChallenges for SMEs since 1999
About TalentAssist
We are a full-scale Recruitment Process Outsourcing (RPO) agency from Minnesota. Led by a team of highly experienced talent leaders, we deliver end-to-end RPO solutions to organizations across the U.S. and Canada. Our approach is innovative, technology driven which ensures we find the best talent for organizations who can play a pivotal role in achieving long-term business goals.
Our Mission & Vision
We focus on helping businesses maximize their staffing and recruiting potential, empower decision-making process with analytics, streamline HR processes to propel organizational productivity and improve bottom line. Our approach is value driven. Unlike others, with the passage of time, we have transformed our delivery models to suit the ever-changing business landscape.
Connecting Job Seekers
Our motto is to act as a confluence between job seekers and organizations. We try to understand organizational needs, cultural diversity of our clients and then connect candidates who might seem to be a right fit. This ensures faster onboarding, optimized cost per hire, lesser time to productivity, higher retention rates and fulfills hiring manager's satisfaction.
Our Recruitment Process Outsourcing Solutions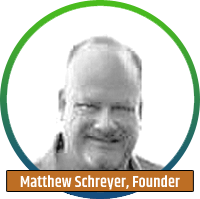 We do not believe in "one-size-fits-all" approach. Depending on the ground requirements of the client, we plan and deliver customized RPO solutions.
We offer Flexible RPO Fee Structures to suit the needs of our clients.
Our Areas Of Industrial Recruitment Expertise
Client Testimonials
The team at TalentAssist is different from most recruiters in that they really take the time to learn our business and culture to find the right fit. They're proactive, responsive, and when we've had unique hiring situations, they've been appropriately aggressive in their search.
Unlike most recruiting firms, TalentAssist doesn't just push résumés at us. They actually took the time to come out and learn our business before we got underway — so they could find a true fit, not just put a body in the seat. What you get in return for what they provide is tremendous!
I got to know TalentAssist as a candidate first, and was impressed with their responsiveness and knowledge of the hiring company's dynamics. When I was interviewing with my current company, they always kept in touch with me, giving me regular status updates, being proactive, even if they were still waiting—they let you know they hadn't forgotten about you. And I could tell they had really gotten to know the hiring team and the company's business, which helped prepare me as well.
The TalentAssist Team did an amazing job handling the recruitment process for a high level critical role at our company. All aspects of the process were timely and professional. Everyone involved in the recruiting process from candidates to hiring authorities had high praise. Anyone seeking an effective and affordable recruiting solution should strongly consider Instigate and the TalentAssist Team.
TalentAssist offers the supplement you need, whether that's filling positions or tracking applicants. And on top of the tools they provide, their customer service is phenomenal. Every single person I've dealt with is so responsive. They're an extension of me and my staff. I really couldn't do it without their help.
In terms of efficiency, TalentAssist helps us focus our time. Before we started working with them, we'd post a job on Monster and get a flood of resumes—but so few of the candidates were what we wanted. The hiring manager would have to sift through 50 resumes trying to find the few who were qualified and right for us. But with Instigate taking the lead, the hiring manager's time is much more focused.
TalentAssist provides us with a full range of scalable and affordable resources that allow us to attract and hire top talent while also growing our employer brand. Within only a couple months of our partnership, we filled our immediate hiring requirements and have returned to a position of strength in our recruiting efforts – all for a fraction of the cost we would have otherwise absorbed with either headhunters or internal resources.
RPO Process Flow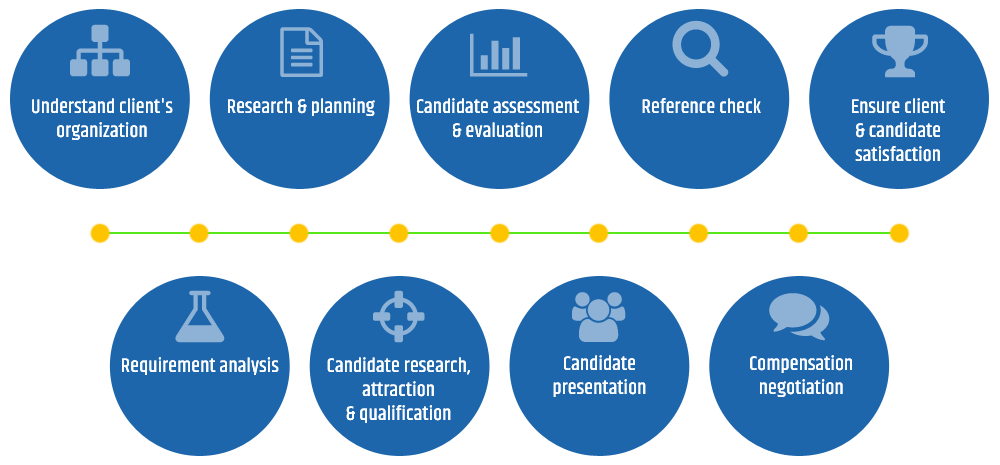 Learn How We Help SMBs Reduce Turnover, Increase Engagement, & Boost Bottom Lines